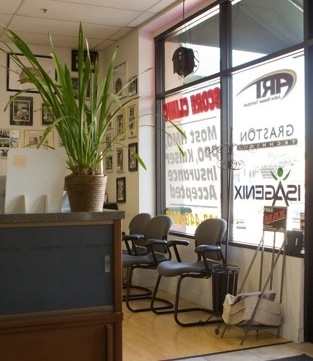 Welcome to the office of James Ryan DC at Poulsbo Village Chiropractic!
If you are looking for comfortable, effective back pain relief and correction, you have come to the right place! Are you suffering from back pain, neck pain, wrist pain, tennis elbow, shoulder pain, or leg pain? Had a recent injury from an automobile accident or work injury? Dissatisfied with prior healthcare treatment and want a second opinion? We can help!
We put our patients first, you are not a "number" to us. We listen to you and design a customized treatment plan help your body feel well and stay well. Our unique holistic approach is more proactive than traditional care. Come visit to see how we can help you. Our office is a preferred provider for most insurance companies including: KPS, Regence, Premera, Medicare, Uniform Medical, United Healthcare, Cigna, First Choice Networks and many more.
We specialize in proven techniques, including:
Chiropractic Manipulation
Myofascial Release
Stretching
Flexion - Traction
Trigger Point Therapy, and more...